Daniel was Surprised and Honoured with Apple Air Pods and Apple HomePod Gifted by Mazda Australia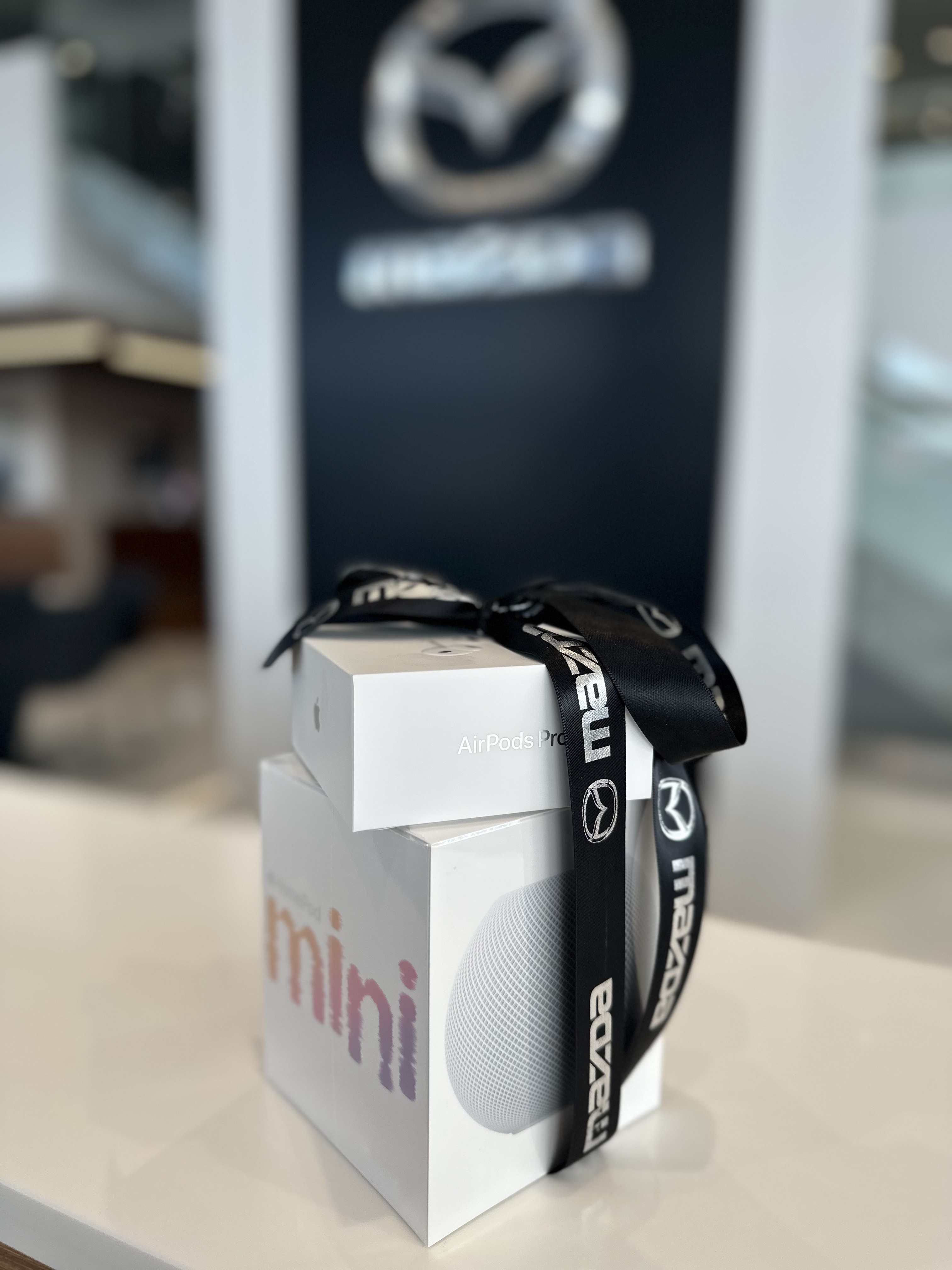 At Westco Mazda, we value and appreciate the exceptional dedication and accomplishments of our employees. Today, we are thrilled to recognize the remarkable performance of Daniel Wicks, one of our esteemed team members. Daniel's unwavering commitment to customer satisfaction and recent induction into the Mazda Master Guild have earned him a well-deserved surprise gift: Apple Air Pods and Apple HomePod, courtesy of Mazda Australia.
Customer satisfaction is at the heart of our values, and Daniel embodies this in every interaction. His exceptional service and dedication to ensuring customer delight have garnered recognition from Mazda Australia. Ranking an impressive 2nd place in Australia for customer satisfaction is a testament to his professionalism and commitment. Mazda Australia appreciates Daniel's remarkable achievements and surprises him with Apple Air Pods and Apple HomePod as a token of gratitude for his unwavering commitment to excellence and his contributions to the success of Westco Mazda and Mazda Australia.
Join us in celebrating Daniel Wicks' outstanding achievements! His induction into the Mazda Guild and his commitment to customer satisfaction demonstrate his exceptional performance. We take great pride in having Daniel as a valued member of our Westco Mazda family, and we extend our heartfelt congratulations on his well-deserved recognition.
https://www.westcomotors.com.au/latest-news